Sports & School Physicals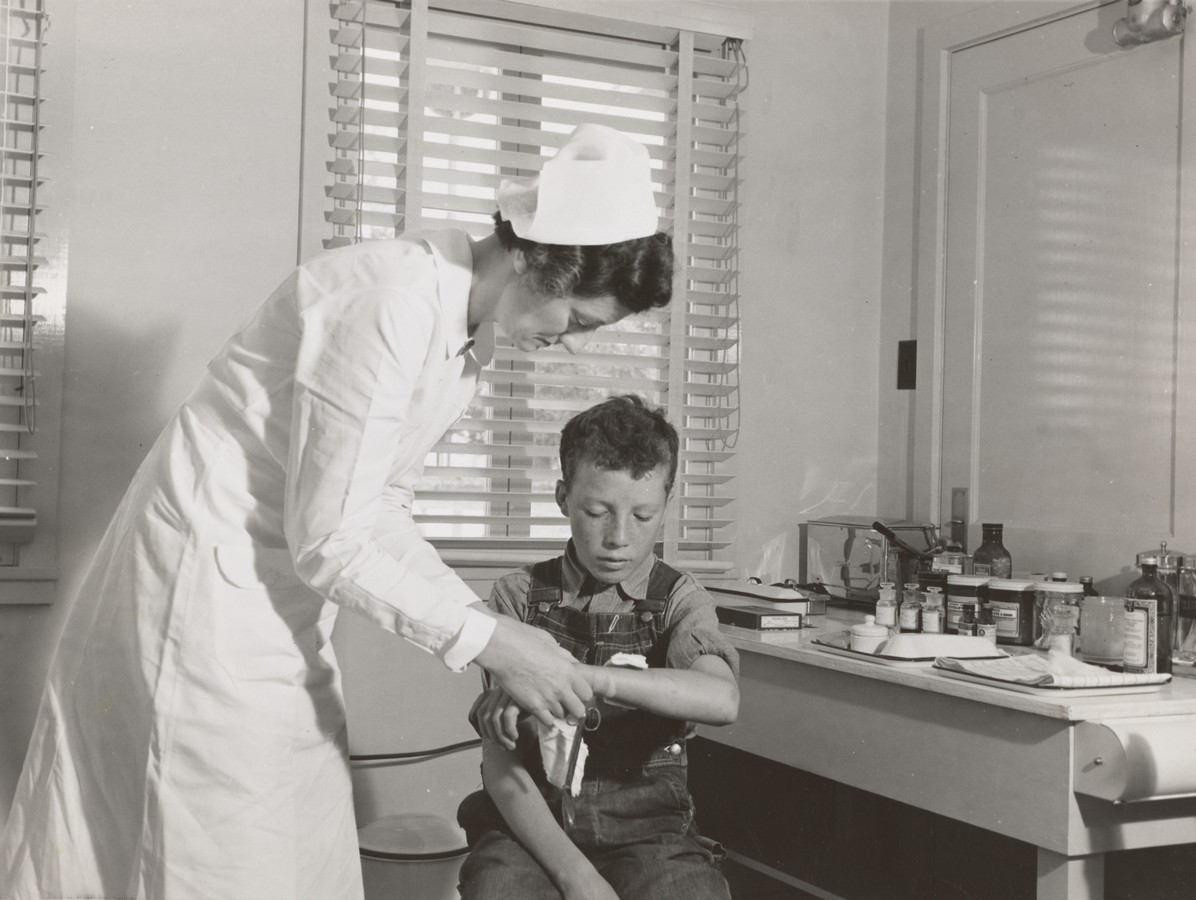 Ensure Your Child's Health
Have you ever wondered why your child needs an annual physical? A lot can change in a child's or teen's health within a year's time. By scheduling an annual physical, you are able to monitor the growth, health and development of your child in addition to safeguarding against potential physical problems that could arise. Explore why an annual exam is beneficial for your child.
A school physical is a comprehensive physical exam that evaluates your child's overall health, including their physical, emotional, and social well-being. This exam is typically required for enrollment in a new school, but it is also recommended for children who are returning to school after a long absence or have a chronic medical condition.
During a school physical, our nurses will review your child's medical history, perform a physical exam, and provide any necessary vaccinations or screening tests. Our goal is to ensure that your child is healthy and ready to succeed in school.
Be Active and Ready!
Sports physicals are usually a part of registering children and young adults for participation in a sport. Schools generally require an evaluation for participants. Regulations vary according to the rules of the respective state, school or a sport's governing body.
A sports physical helps to assure that the athlete is healthy and physically ready for their chosen activity such as baseball, football, martial arts, soccer or track. The purpose of the sports physical is to help minimize the risk of injury while your child plays.
Pricing Information
Out-of-pocket only. We do not accept insurance for this service. The out-of-pocket amount that will be due at time of service is $125.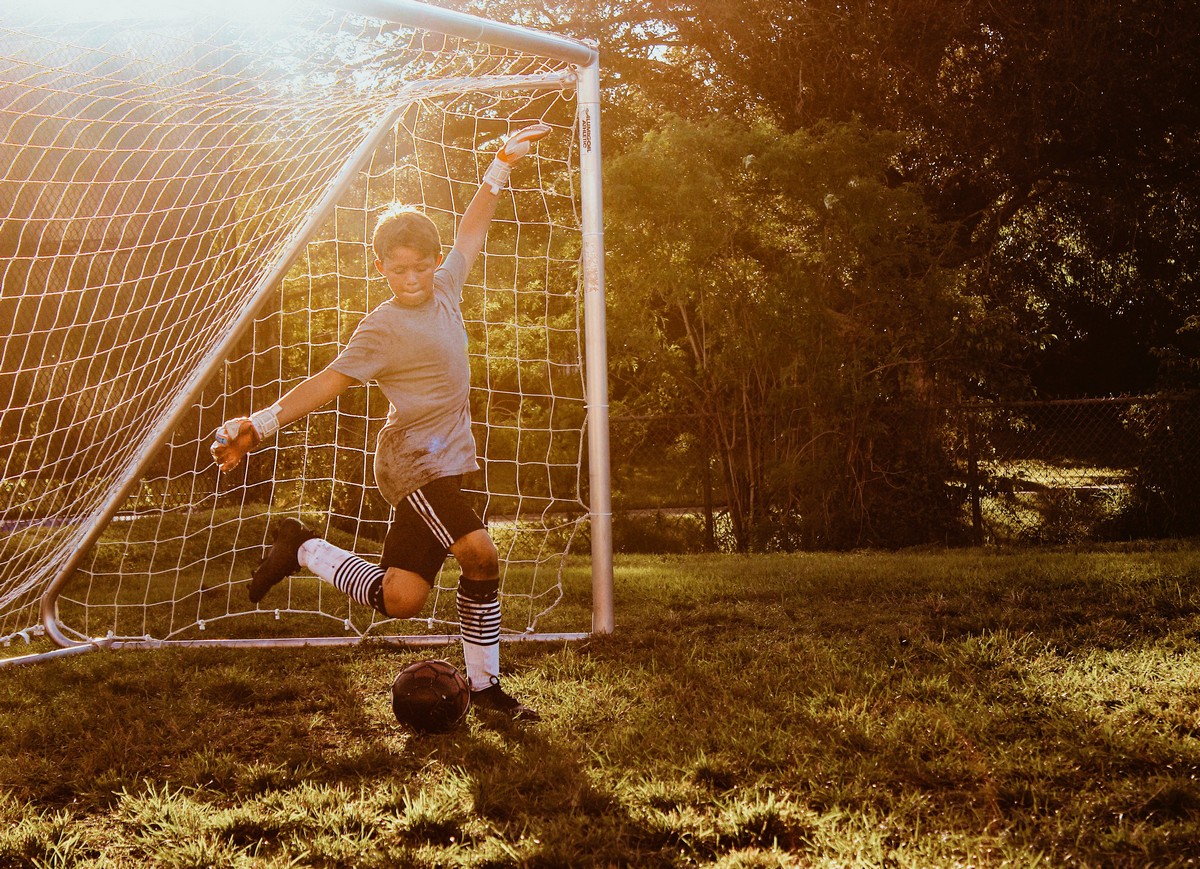 Frequently Asked Questions
HIDDEN so the first module is closed, not open.
Why do children need sports physicals?
Sports physicals help to ensure an athlete can safely play in their chosen sport as required by the state, school or sports organization. Even when it's not mandatory, sports physical exams help to ensure the athlete is in good condition to participate and provide a chance to discuss any concerns.
What happens during a sports physical?
Specific requirements can vary according to the particular sport's organizers or governing body. Your child's sports physical examination typically includes:
Check of blood pressure, oxygen saturation, heart rate and rhythm
Details regarding dietary supplements, medications or prescriptions for your child
Evaluation of flexibility, joints, posture and strength
General physical exam to check the ears, nose, throat, heart, lungs and abdomen
Height and weight measurement
Review of the athlete and the family's medical history
Vision check
What are the benefits of sports physicals?
Having a sports physical protects your child, teammates and staff from avoidable illness, injury and even possibly life-threatening situations. As well as meeting the eligibility requirements, there are added benefits to having a sports physical before participation:
Evaluating general health can proactively help address potential health concerns:

Reviewing a child's medical history and performing a routine physical exam can help avoid issues that may block participation. 
The medical history review covers any medical conditions that run in the family, such as diabetes and prior illnesses such as asthma:

Your provider can check on the status and recommend medication or additional remedies. For example, though a child may not have had symptoms for an extended period, a history of asthma may interfere with eligibility. A solution may be for them to carry an inhaler. It helps team staff to be aware in case the player experiences a sudden episode and needs to use it.

Pre-existing and current conditions such as allergies and injuries must be evaluated:

Injuries in youth sports can range from minor ankle sprains and repetitive motion strains to more severe conditions like concussion and heat stroke. This screening will identify those potential health issues, so they're not exacerbated and cause undue pain, injury or re-injury.
What should I bring for a sports physical?
Parents/Guardians and athletes are reminded to fill out the required sections of all the necessary forms provided by the school or organization before the visit. This expedites the sports physical exam process. Please collect the following medical information to bring to the examination:
For participants with a history of a heart ailment or cardiac event:

The primary care provider or treating physician must provide a statement that they have evaluated the condition and that it does not prevent the athlete's participation.
Primary care provider's info:

Bring their name and contact information.
Relevant health and medical history:

This includes any allergies, current medications and existing medical conditions.
A sports physical exam is not intended to replace a comprehensive annual wellness exam and other screenings.
How can a First Nurses provider help me with a sports physical?
Our providers are qualified to perform sports physicals for all ages. Our providers can review your child's medical history, conduct an exam and recommend additional tests and diagnosis if necessary. Following the session, your provider will fill in the required medical forms for the athlete.
HIDDEN so the first module is closed, not open.
Why do Schools Require Back to School Physicals Each Year?
Annual physical requirements vary depending on state and school. According to the Centers for Disease Control and Prevention, your child's yearly exam ensures that he or she is up-to-date on vaccines to protect against serious diseases. Safeguarding your child's health as well as the health of classmates, friends and others in your community is top priority for doctors and school administrators . Keep your child healthy by knowing your state's school vaccination requirements.
Are Well-Child Visits, School Physical Exams and Sports Exams the Same Type of Visit?
Each of these annual exams are categorized as different types of preventative care visits. Preventative care visits allow for your child to have a complete examination in order to prevent problems. These visits are important to keep children healthy and to focus on what is being done well in addition to changes that can improve your child's wellness. Well-child visit notes can often be used to satisfy school physical requirements.
What is the Difference Between Preventative Care Visits and Sick Visits?
A preventative care visit typically includes an in-depth physical review regarding normal development, safety, and illnesses that are "going around." This is a time for you to cover important topics regarding your child's overall health.
Sick visits: This particular type of visit is when your child has become ill and is showing symptoms. Normally a brief appointment, the focus is on finding the solution to why your child is ill and how to treat his/her symptoms.
What is the Best Time of Year to Schedule My Child's Physical?
The ideal time to schedule an appointment for your child's annual physical is before his or her next academic year – think spring and summer before the next school year. Though it varies, documentation is frequently required for your child to begin the academic year, in addition to sports and activities. Make sure your child is healthy and ready to begin his or her new adventure by scheduling an appointment with First Nurses!
How Can I Prepare My Child for His or Her Yearly Physical?
It is best to prepare your child for a yearly physical through a quick overview of what will take place. Discuss with them about what to expect, such as how the nurse practitioner will be checking their eyes, nose, ears and weight. This is an effective way for you and the child to minimize uncomfortable, unexpected procedures and set the tone for a calm environment.
How Do I Prepare for My Child's Annual Physical?
There are various ways for parents to prepare for their child's annual physical. Important information to have ready before entering the clinic include:
family medical history.
your child's health history.
List of any over-the-counter and prescription medications the child is taking.
Your family insurance card.
Through annual physicals, you are not only protecting your child's well-being, but also the health of those within your community. Schedule an appointment with First Nurses today and guarantee that your child or teen is ready for the new school year.